But if Christ is in you, then even though your body is subject to death because of sin, the Spirit gives life because of righteousness. And if the Spirit of him who raised Jesus from the dead is living in you, he who raised Christ from the dead will also give life to your mortal bodies because of his Spirit who lives in you. - Romans 8:10-11
We're all sinners, and as sinners we deserve death. But God is merciful! When we confess our sins and ask for forgiveness, he shows us compassion. If we've asked Christ to live in our hearts, we have the promise of eternal life with Him!
---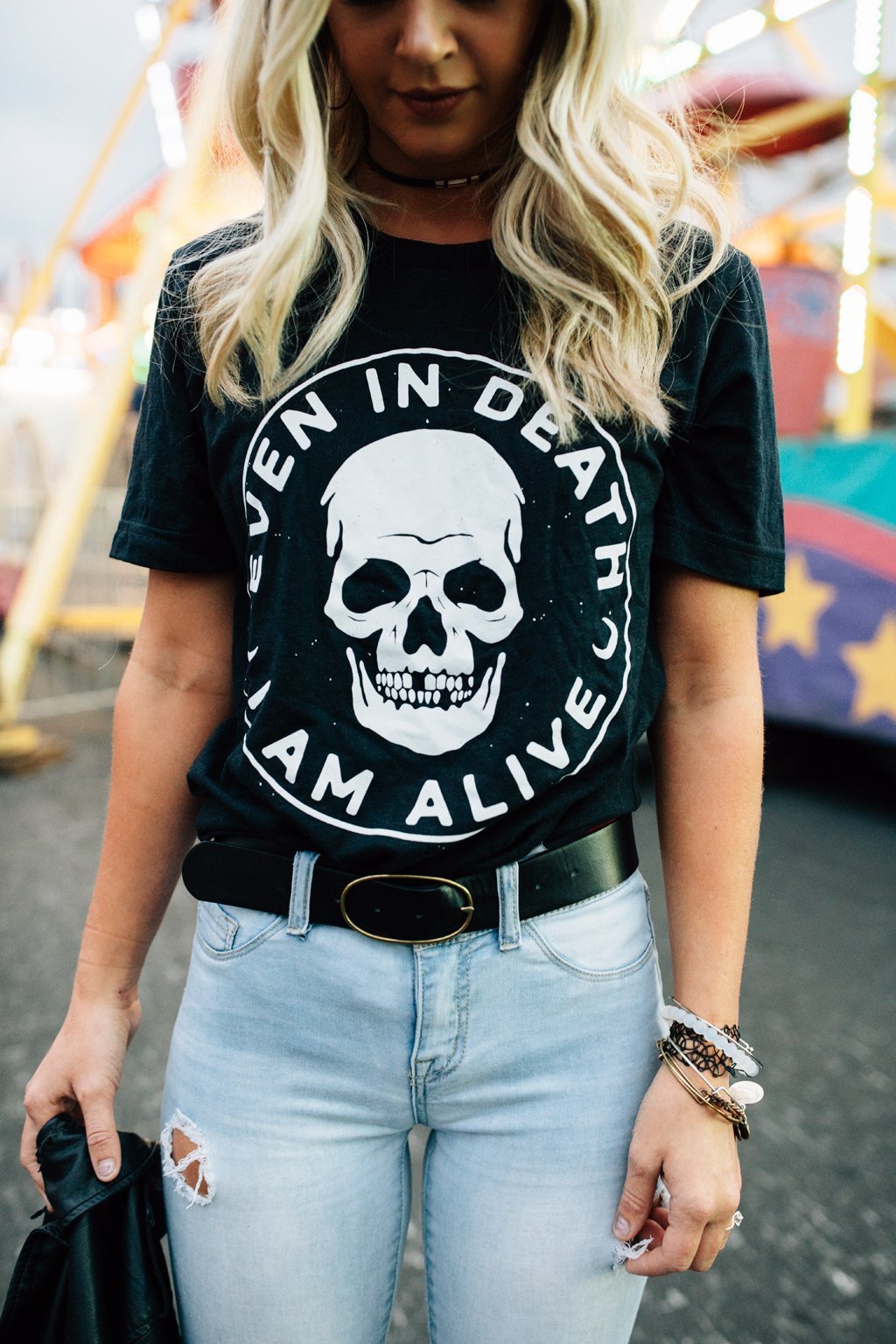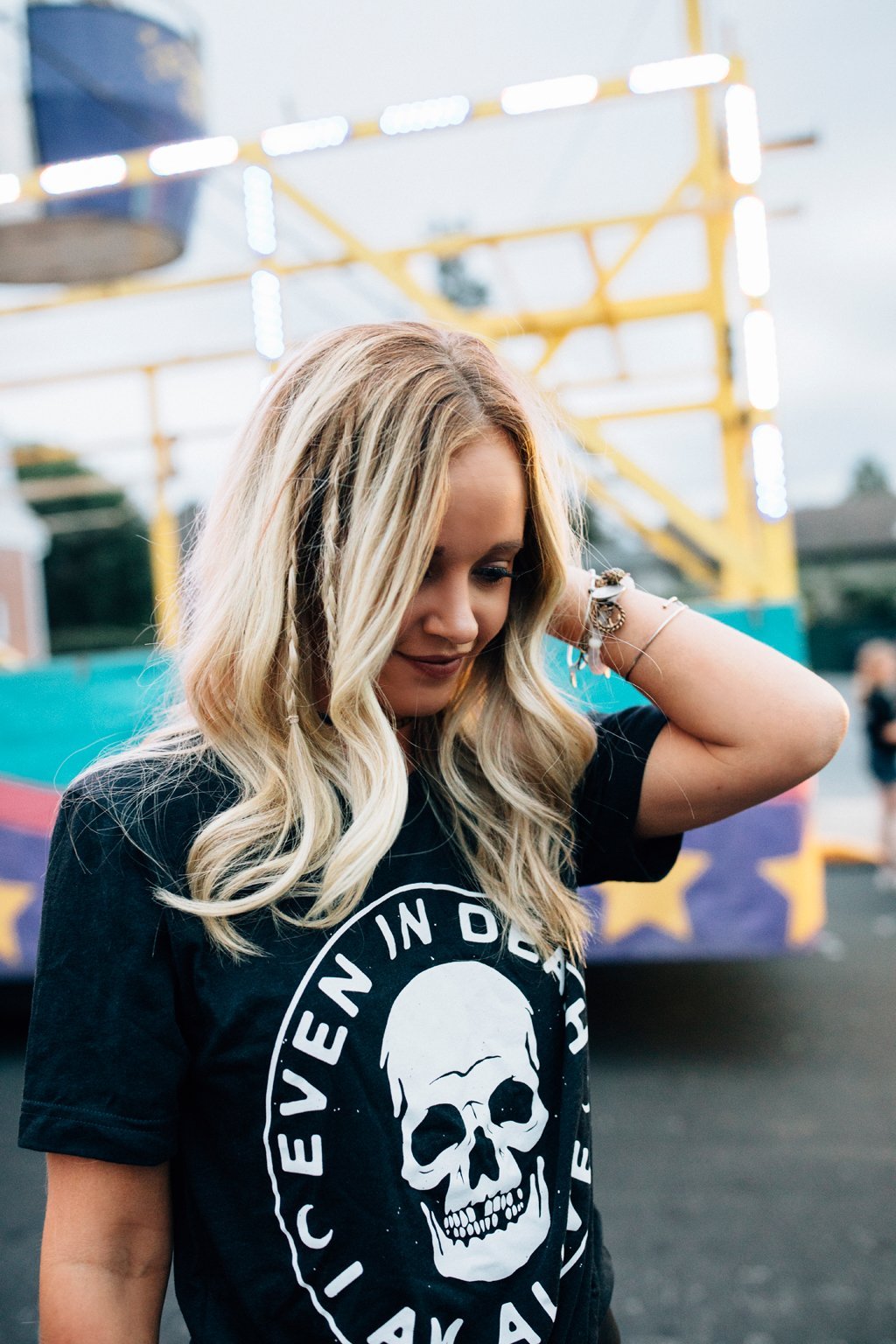 EVEN IN DEATH I AM ALIVE BLACK T-SHIRT
Unisex/Men's Fit
50% Polyester // 25% Cotton // 25% Rayon // Made in Kenya // Printed in USA
Design by Kevin Schrecengost
About the Fit : You won't want to take off this best-selling unisex tee, featuring a uniquely soft triblend fabrication, modern fit, crew neck and short sleeves.
Model is wearing a Small
Design by Kevin Schrecengost
  "Even in death I am alive."  
RELATED PRODUCTS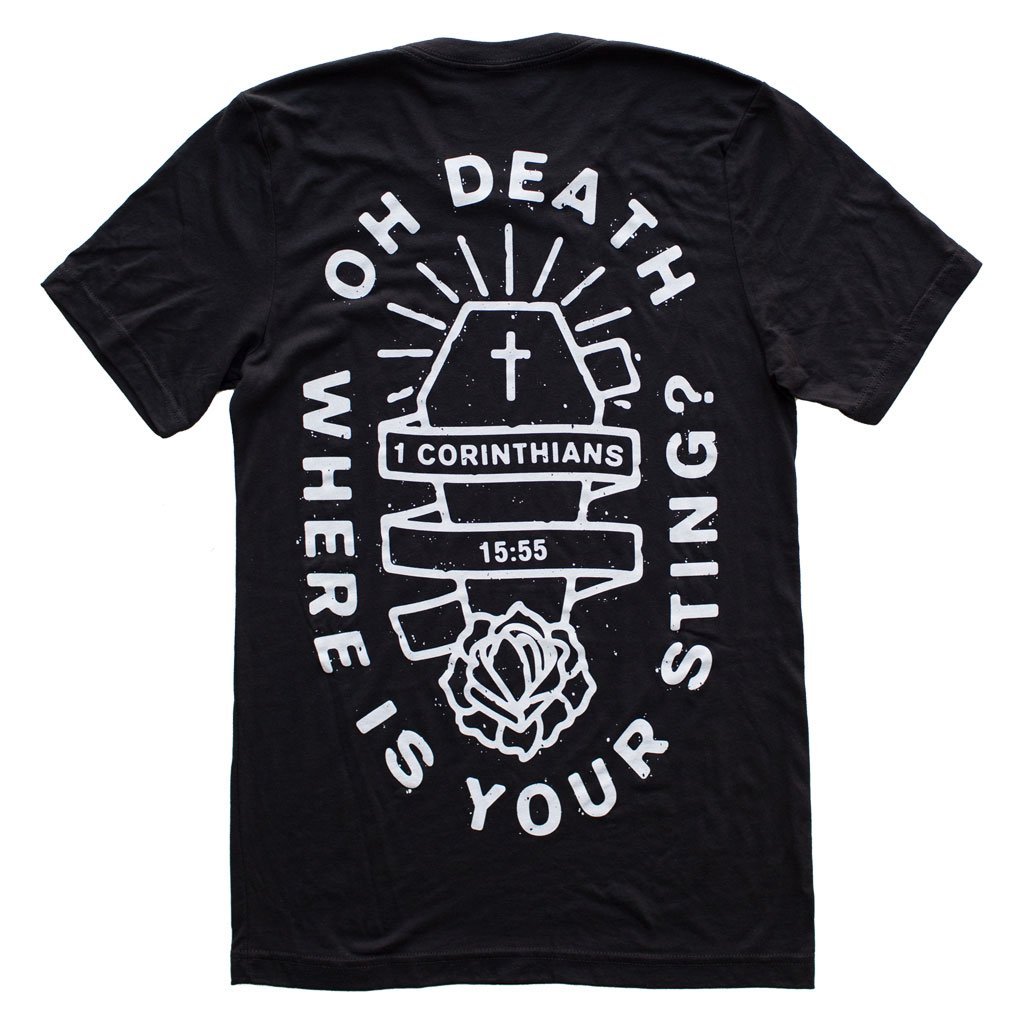 OH DEATH WHERE IS YOUR STING BLACK T-SHIRT
ONCE LOST | NOW FOUND DUSTY ROSE T-SHIRT